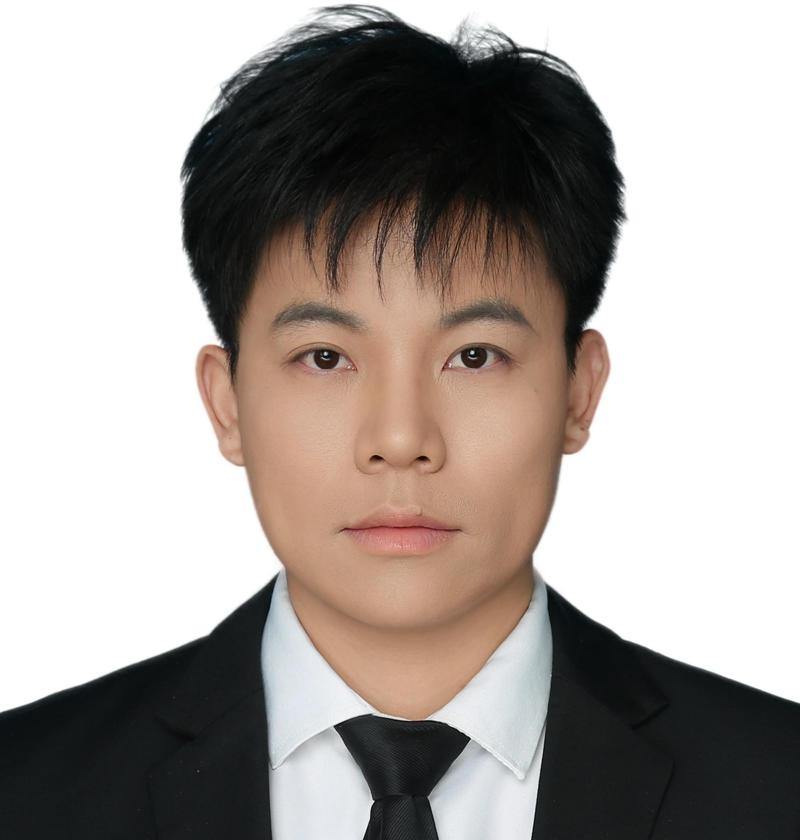 Yulun Zhang
Computer Vision Lab, ETH Zürich, Switzerland
Office: ETF D114.1, Sternwartstrasse 7, 8092 Zürich, Switzerland
Email: yulun100@gmail.com
I am a postdoctoral researcher at Computer Vision Lab, ETH Zürich, Switzerland. Previously, I obtained my Ph.D. degree from Department of Electrical & Computer Engineering, Northeastern University, USA, in Aug. 2021. Before that I received my master degree from the Department of Automation, Tsinghua University, China, in Jul. 2017 and B.E degree from School of Electronic Engineering, Xidian University, China, in Jul. 2013.
My research interest broadly includes machine learning and computer vision. Specifically, I focus on image/video restoration (e.g., super-resolution, denoising, deblurring), synthesis (e.g., style transfer, texture transfer), biomedical image enhancement and analysis, deep model compression, computational imaging (e.g., spectral compressive imaging), etc. I am/was an Area Chair for CVPR'2023, ICCV'2023 and Senior Program Committee (SPC) member for IJCAI'(2021-2023), AAAI'2023.
We have multiple positions for Postdoc/Ph.D./Master/Intern researchers. If you're interested in joining/visitng Computer Vision Lab or remotely working with us, please email me with your resume.
News
| | |
| --- | --- |
| Jan 2023 | 3 papers accepted to ICLR 2023, 1 paper accepted to ISBI 2023. |
| Dec 2022 | I am serving as a Senior Program Committee (SPC) member for IJCAI 2023 and Reviewer for ICML 2023. |
| Nov 2022 | I am serving as an Area Chair for ICCV 2023. We have 2 papers accepted to AAAI 2023. They are about lightweight SR (HPUN) and hyperspectral image denoising (SST). |
| Oct 2022 | I am serving as an Area Chair for CVPR 2023. We have 1 paper accepted to TIP. |
| Sep 2022 | We have 2 papers accepted to NeurIPS 2022. They are about image restoration (CAT) and spectral compressive imaging (DAUHST). |
| Jul 2022 | I am serving as a Senior Program Committee (SPC) member for AAAI 2023 and reviewer for ICLR 2023. We have 5 papers accepted to ECCV 2022 and 1 paper accepted to TPAMI. |
| Jun 2022 | We have released the codebase for Spectral Compressive Imaging. We have 1 paper accepted to TPAMI and 2 papers accepted to ACM MM 2022. |
| May 2022 | We have 2 papers accepted to ICML 2022. Our paper RCAN ranks top 10 most influential papers based on citations in ECCV 2018. See Most Influential ECCV Papers. |
| Apr 2022 | We have 2 papers accepted to IJCAI 2022. We won the first place in NTIRE Spectral Reconstruction Challenge at CVPR, 2022. The paper and codebase of our solution MST++ have been released. |
| Mar 2022 | We have 3 papers (two about spectral compressive imaging, one about interpretable image SR) accepted to CVPR 2022. I am serving as reviewer for ECCV 2022 and NeurIPS 2022. |
| Jan 2022 | We have 1 paper accepted to TPAMI and another one accepted to ICLR 2022. I am serving as reviewer for ACM MM 2022 and MICCAI 2022. |
| Dec 2021 | I am serving as SPC for IJCAI 2022 and reviewer for ICML 2022. |
| Sep 2021 | 3 papers are accepted to NeurIPS 2021. I am serving as reviewer for CVPR 2022. |
| Jul 2021 | 3 papers are accepted to ICCV 2021. I accept the invitation to the novel Program Committee Board of IJCAI with service time from 2022 to 2024. |
| Jun 2021 | 1 paper is accepted to TCYB and TIP. I am serving as reviewer for ICLR 2022. |
| Apr 2021 | Our real-world image denoising paper is accepted to IJCAI 2021. I am serving as reviewer for NeurIPS 2021 and ACM MM 2021. |
| Mar 2021 | Our papers about MR image enhancement and real-world image denoising are accepted to CVPR 2021. One paper about MR image super-resolution is accepted to TCSVT. |
| Feb 2021 | Our paper RDN ranks top 10 most influential papers based on citations in CVPR 2018. See Most Influential CVPR Papers. |
| Jan 2021 | Our Neural Pruning paper (code) is accepted to ICLR 2021. I am serving as reviewer for ICCV 2021. |
| Dec 2020 | I am serving as a Senior Program Committee (SPC) member for IJCAI 2021 and PC member for ICML 2021, MICCAI 2021. |
| Sep 2020 | We have 1 paper accepted to TNNLS and another one accepted to NeurIPS 2020. Code will be available soon. |
| Jul 2020 | We have 2 papers accepted to ECCV 2020. Code/data will be available soon. |
| Jun 2020 | We release the code for our paper: Pyramid Attention Networks for Image Restoration |
| Feb 2020 | We have 3 papers accepted to CVPR 2020. Congratulations to all authors! |
| Jan 2020 | We have 1 paper accepted to TPAMI. |
| Dec 2019 | We release the TensforFlow code and pre-trained models for ICCV19MST at MST. The PyTorch code for MST is on the way. |
| Apr 2019 | We release all the train/test codes and pre-trained models for ICLR19RNAN at RNAN. |
| Dec 2018 | We have 1 paper accepted to ICLR 2019. |
| Jul 2018 | We have 1 paper accepted to ACM MM 2018 and 1 paper accepted to ECCV 2018. PyTorch version for our CVPR18RDN has been implemented by Nguyễn Trần Toàn (trantoan060689@gmail.com) and merged into EDSR-PyTorch. |
| Jun 2018 | I accept the invitation to serve as Program Committee member of AAAI 2019. |
| Feb 2018 | I will intern to Adobe Research (San Jose, CA) this summer. We have 1 paper accepted to CVPR 2018 as spotlight. All the codes are available at Github. |
| Jul 2017 | I recieve 'Excellent Graduate of Beijing' award, 'Excellent Graduate in Department of Automation, Tsinghua University' award, Excellent Master Thesis Award, Tsinghua University' award, and Shenzhen Universiade International Scholarship. |
| May 2017 | We have 1 IEEE TSMC paper accepted. Our team (HelloSR: Xintao Wang, Yapeng Tian, Ke Yu, Yulun Zhang, Shixiang Wu, Chao Dong, Liang Lin, Yu Qiao) ranks 2nd place in NTIRE Image Super-Resolution Challenge. |